Going Solo: Learn how to get started as an independent contract lawyer
Mar 5th, 2009 | By
mrposse
| Category:
Going Solo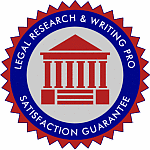 As we reported yesterday, we've heard from many Posse List members who are going solo or starting small firms with fellow Posse List members.
But not everyone who's exploring the option of moving away from "regular" contract attorney work wants to represent clients directly.
There's another career path for contract attorneys: independent contract lawyers are a small but growing cadre of solo practitioners who, enabled by technology, work on a project-by-project basis for other lawyers.
And independent contract lawyers aren't limited to document review work: they perform a wide range of tasks, including legal research and writing, making court appearances, taking and defending depositions and more.
Because independent contract lawyers work for themselves, they can mold their practices to fit their skills and preferences.
If you want to get started as an independent contract lawyer, but don't know where to start, we highly recommend an upcoming teleseminar called "Freelance Freedom (2009): How to Get Started as an Independent Contract
Lawyer."
In this program, nationally-recognized contract lawyering expert Lisa Solomon of Legal Research & Writing Pro answers these important questions:
*What's the most powerful way to market your services as a contract lawyer?
*How much should you charge, and how can you make sure you get paid?
*What ethical issues arise in the contract lawyering relationship, and how are those resolved?
*Should you obtain your own malpractice insurance?
*If you want to be a legal research and writing specialist, do you need your own Lexis or Westlaw subscription, or are lower-cost or free research tools sufficient?
*How can you get the best deal from these companies?
*How can you compete with legal offshoring services?
*How can you continue to improve your own professional skills (especially in legal research and writing) without breaking the bank?
*What impact does the ABA's August 2008 ethics opinion about outsourcing have on independent US-based contract lawyers and the attorneys who hire them?
*Why is a bad economy good news for independent US-based contract lawyers?
All Posse List members receive an automatic 15% discount on this teleseminar, which will take place on Thursday, March 19 at 3 p.m.
Eastern.
To learn more about Freelance Freedom (2009), or to register for the program, go to: http://legalresearchandwritingpro.com/ff-2009-posse-list