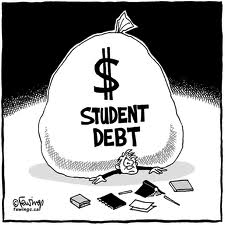 Angela Gambetta, Managing Director/The Posse List
9 May 2015 - About a decade ago, American consumers seemed the most debt-addicted people on the planet. Then … bingo … around 2008 something rather remarkable began to occur: the level of consumer card and mortgage debt in the US began shrinking.
But there is one glaring exception to this trend: student debt. Over the past decade, the level of outstanding student debt has almost tripled to $1.3 trillion.
Although the law makes it relatively hard to walk away from student debt, defaults are also strikingly high. There are many ways to measure this figure but the Department of Education reports that … Read the rest