IQPC Brussels Focus: Patrick Burke and Guidance Software
Oct 7th, 2009 | By
mrposse
| Category:
Electronic Discovery
,
IQPC E-Disclosure Europe (Brussels 2009)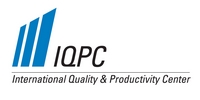 IQPC put on one of its spectacular conferences last week in Brussels, this one on information retention and e-disclosure management in Europe (click here).  The conference was well-attended and well-received. 
But these conferences don't happen without a strong guiding hand, and in this case that guiding hand was Patrick Burke, Senior Director and Assistant General Counsel at Guidance Software,who chaired the event. Patrick is an old hand at these conferences.  We had the opportunity to catch-up with him during one of his rare free moments at the conference:
TPL:                   How many of these IQPC conferences have you chaired?
Burke:              This is my twelfth for IQPC but I have chaired others as well.    Guidance Software is a world leader in digital investigations and e-discovery so it was natural for me to get involved  I have a lot of experience helping companies improve the efficiency of their e-discovery process from collection to attorney review.  I try to use these conferences to demonstrate how organizations can efficiently collect data and perform processing.
TPL:                   You chaired a rather historic IQPC conference in London this year as we recall? 
Burke:              You are referring to the May 2009 "IQPC Information Retention and E-Discovery Management Conference" in London.  That was in large part due to Chris Dale who I credit with organizing the best judges' panel e-discovery we've ever seen:  the two leading U.S. and the two leading UK e-discovery judges discussing developments in the two jurisdictions (see Chris Dale's review of the event here).   We are going to reconvene that group at Masters Conference in D.C. this year.
TPL:                 We are familiar with Guidance Software because of its EnCase® software.  Can you tell us more?
Burke:              Guidance Software's EnCase® platform provides a foundation for organizations to conduct thorough, network-enabled, and court-validated computer investigations of any kind, such as responding to e-discovery requests (you knew I'd get back to that!).  But it also makes it easy for conducting internal investigations, responding to regulatory inquiries or performing data and compliance auditing — all while maintaining the integrity of the data. There are more than 30,000 licensed users of the EnCase(R) technology worldwide, and thousands attend Guidance Software's renowned training programs annually. 
TPL:                 Ok, sales pitch over!  We are aware of all the honors EnCase has achieved such as industry awards and recognition from analysts and consultants such as Gartner and Socha-Gelbmann and publications like Law Technology News and KMWorld.  Now, back to you and IQPC.
Burke:              Well, after the Masters Conference, I will be presenting at IQPC's eDiscovery series which returns to New York City this December.  It's the 8th installment, by the way.   I don't have to tell you that e-discovery is an extremely pressing issue right now and gaining serious attention from CIOs.   The rules are more clearly defined but still in flux, and the case law is maturing.  But as ESI (electronically stored information) continues to proliferate and courts and investigators demand more from businesses, the cost issues are just not going away.  It's why I do these conferences:  to help professionals find solutions to minimize costs through new technologies, new opportunities.  We must be "proactive", we must be cost-effective in an efficient manner.
TPL:                 I understand you've been quite prolific of late, notably in the blogosphere and in Real eDiscovery magazine?
Burke:              Absolutely.  One of the great things about conferences like IQPC is that you meet people from all around the world and you hear about their challenges and best practices.  Guidance Software's new blog Guidance on eDiscovery and the latest issue of our magazine Real eDiscovery are perfect vehicles for which to share that kind of information.  In fact, the latest issue of Real eDiscovery, is focused entirely on international topics…and it explores a wide range of issues regarding data privacy and eDiscovery in the EU, Canada, Australia, and the U.S. 
TPL:                 Thanks, Patrick.  We regret our time was so short.  We'd like to do a more detailed profile on you and Guidance.
Burke:              Any time.  My pleasure.
Note:  The Posse List will be covering the Masters Conference next week with interviews and coverage of the entire program, and we will be posting a more extensive analysis of Guidance Software later this fall as part of a series of  profiles on major players in the e-discovery/e-disclosure market.